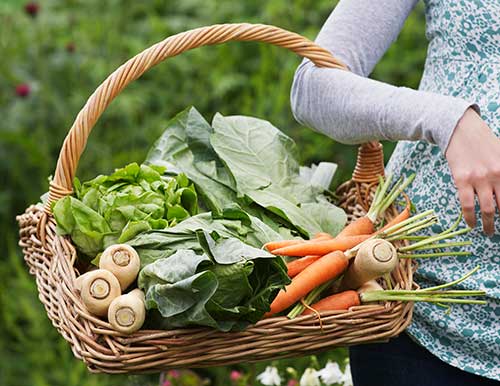 Clinical Nutrition is the use of diet as a therapy.  Whole foods and nutritional supplements are used in the prevention and treatment of disease. Nutritional therapy uses vitamins, minerals and amino acids in appropriate therapeutic doses.
Clinical Nutrition is covered by most extended health care plans.
Book an appointment with Dr. Lindy Harb, naturopathic doctor practicing in St. Catharines, ON and get a personalized dietary supplementation formulated for your health condition.

FAQs
Here are some of the Frequently Asked Questions about Clinical Nutrition
Clinical Nutrition, or Medical Nutrition Therapy (MNT), is a patient-centered approach healthcare professionals use to manage and treat certain medical conditions through dietary interventions. MNT considers a person's medical condition, health history, and nutritional status to develop an individualized treatment plan that addresses their unique needs.

MNT effectively manages medical conditions such as type 2 diabetes, heart disease, kidney disease, gastrointestinal disorders, and food allergies.

Scurvy can arise from a lack of vitamin C in the body, and a deficiency in vitamin D can lead to weakened bones and an increased risk of certain types of cancer.

Personalized meal plans are essential because they ensure patients obtain the proper nutrients to fulfill their health objectives. They assist patients in establishing healthier eating habits that they can adhere to in the long run.

The growing demand for clinical nutrition services is due to increased health-conscious individuals and people with special dietary needs, such as allergies or intolerances, requiring a tailored nutrition plan. The Bureau of Labor Statistics predicts that the number of jobs for dietitians and nutritionists will grow 8% between 2019 and 2029.